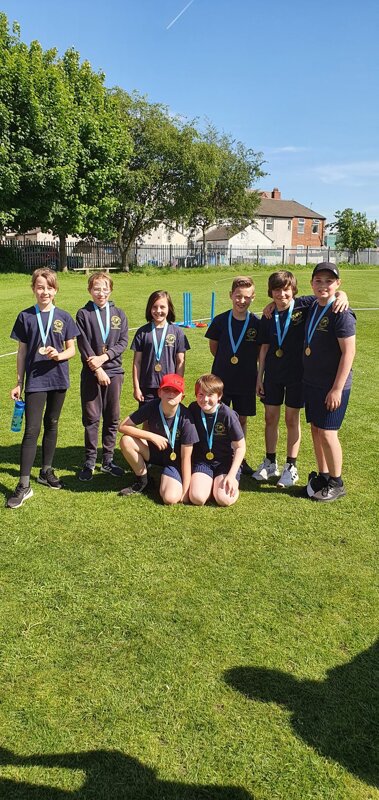 Congratulations to the cricket team who won the Tameside Cheshire Cricket Tournament this afternoon. The final was on a knife edge withy both teams scoring 68, taking 6 wickets and hitting 8 boundaries each. This resulted in a bowl off with us edging it 2 wickets to 1.
We now go forward to represent Tameside in the Cheshire Finals.
Great achievement by the team who represented the academy impeccably throughout with their behaviour and sportsmanship.
Comments
Mrs Lawrence
23 May 2022
Well done everyone. We are very proud of you
Leave a Comment