4 April 2022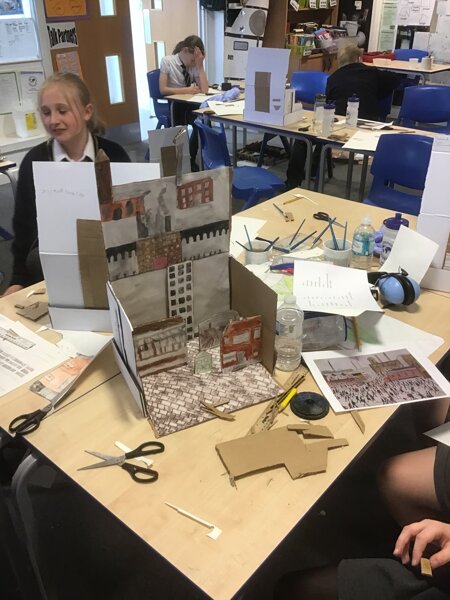 Beginning to take shape now. Just the people and the street lights to add and we might have our Diorama.
Posted by Teacher blog
Category: Class of 2023
---
Mrs Lawrence
5 April 2022
I was lucky enough to see you making these yesterday. You have really thought about these and they looked great. I will come and see the finished product when they are done.
Leave a Reply