28 March 2022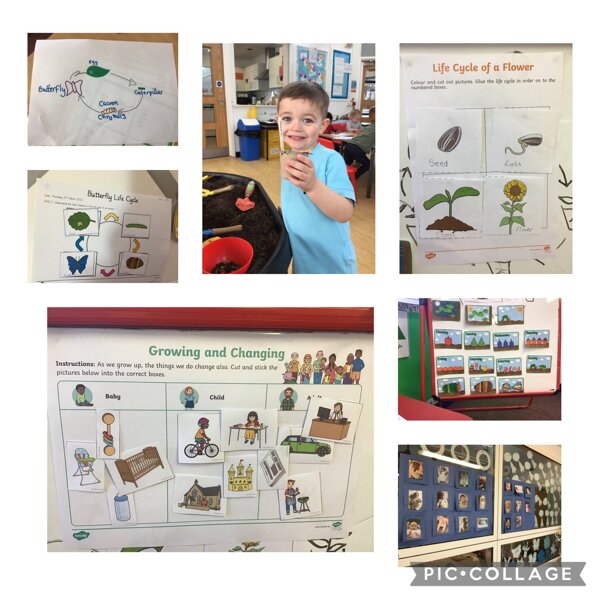 We have been doing a lot of learning about Spring and 'growing' this half term. We started off by looking at the season of Spring: what are the signs of Spring? What happens in Spring? What festivals/celebrations happen in Spring? We then looked at different things growing. We learnt all about how flowers grow, what they needed to grow: sun, soil, water and lots of time, and the life cycle of a sunflower before planting our own sunflowers to grow at home. Next, we learnt all about how we grow and our life cycle, and thought about what we can do at each stage in our life cycle from being a baby to being elderly. Finally, we have learnt all about caterpillars and butterflies. We read 'The Very Hungry Caterpillar' and looked at the life cycle of a butterfly. We welcomed our own caterpillars and are watching them grow and turn into butterflies in Nursery.
Posted by Teacher blog
Category: Class of 2029
---
Mrs Lawrence
29 March 2022
I love Spring and your work has shown me why. Well done everyone.
Mrs Thornburn
29 March 2022
Wow Nursery! You have been busy and what a lovely week of sunshine it has been to start showing us some signs of spring. Have you seen any? What are they? I can't wait to hear about your butterflies.
Leave a Reply