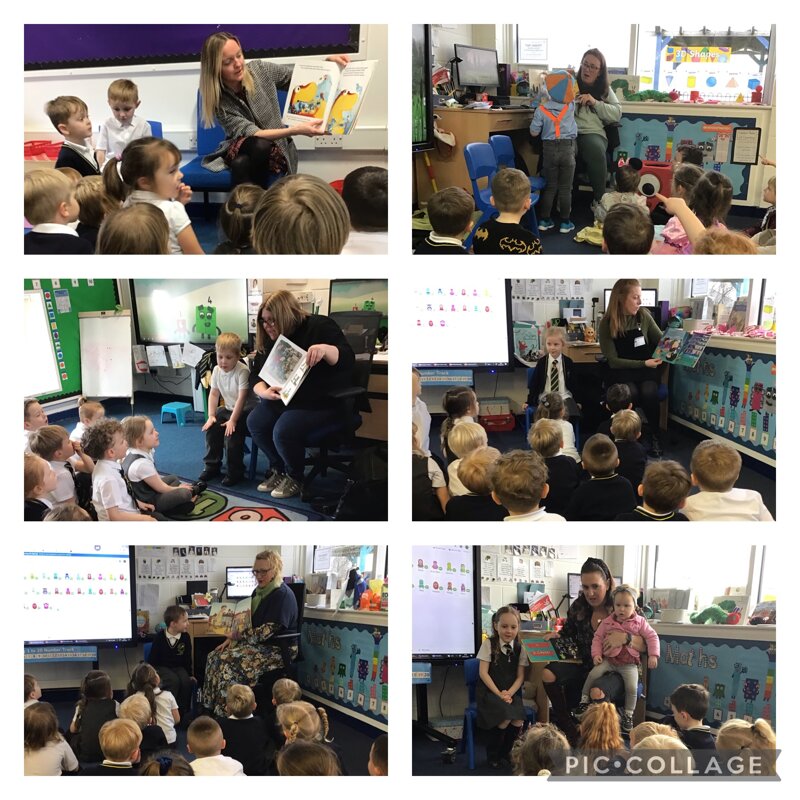 We have loved inviting mystery readers into our class this half term. Every Wednesday one of our parents has come in to read their favourite children's story to us. It has been so exciting finding out which parent is coming to read a story. If you would like to be a mystery reader just send your child's class teacher a dojo message.
Comments
Paula
17 March 2022
I absolutely loved reading a story to Reception Alder, they were a very welcoming audience and fantastic listeners! They really wowed me with their wonderful questions about the story I read. Phoebe also really enjoyed sitting next to the teacher's chair and really hopes I can come again one day.
Sarah
17 March 2022
I got surprisingly nervous about reading to a class of 4-5 year olds, but Reception Ash made me very welcome and it was a lovely experience. I hope they enjoyed it as much as I did ????
Mrs Lawrence
22 March 2022
How lovely of your adults to do this for you!
Leave a Comment