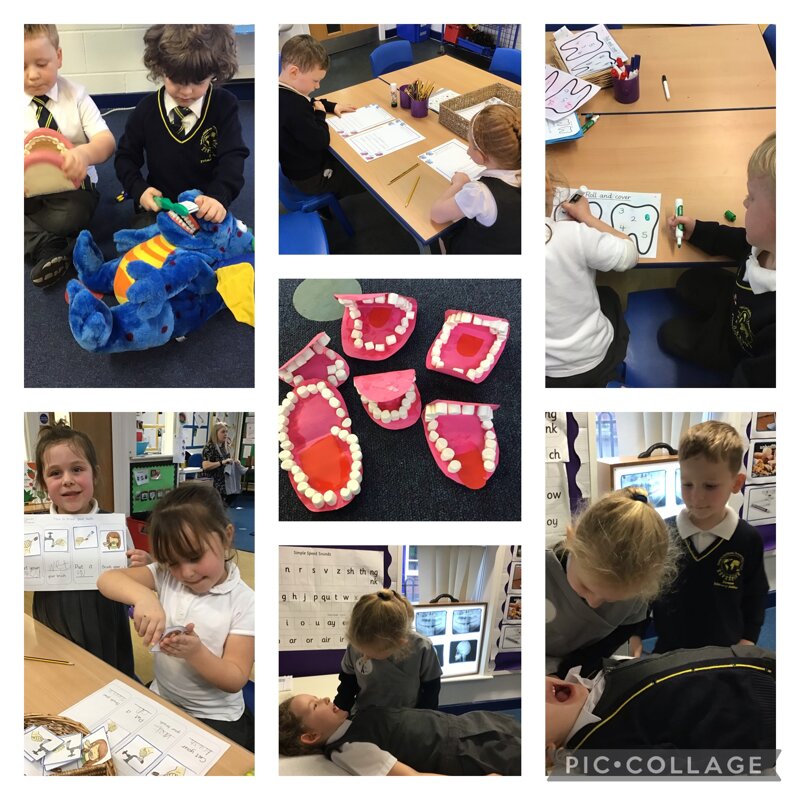 We have been learning how to keep our teeth healthy. We have learnt what it is like to have a trip to the dentist and have been dentists, dental nurses and patients in imaginative play. We created mouths with sugar paper and marshmallows for teeth and counted our teeth. Surprisingly, a tooth fairy called Sparkle sent us a letter to tell us what would happen when we lose our milk teeth so we wrote letters back to her. Which activities have you enjoyed the most?
Comments
Ariella
15 March 2022
I liked the dentist role play area.
Tyger
15 March 2022
I liked making teeth with marshmallows!
Leave a Comment