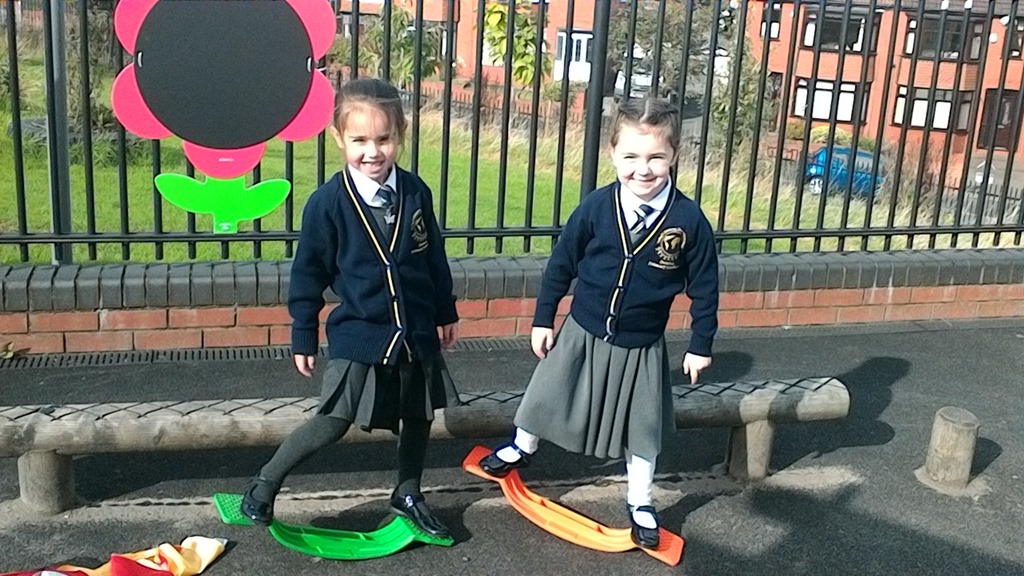 We have just finished our second week in Reception and what a fantastic time we have been having!. The children have settled into their routines well and have been busy making new friends.
We have had our first sports session with Mr Allen and he has asked us to remind parents that all children must have jewellery (including stud earrings) removed before coming into school on Tuesdays
On Friday we had our first Welly Walk, we spotted lots of signs that Autumn is on its way. However we were very disappointed to see lots of litter had been dropped on the school field and in the woods. When we got back to class we read 'Michael Recycle' and decided that we would like to help clean up the local grounds. On Monday we will be going litter spotting around the school and the teachers will be collecting the litter and making our school and the local area, a cleaner and smarter place to learn!
Reception will be visiting the Library on 9th October. Miss Mann's class will be going in the morning and Miss Cranny's class in the afternoon, further information will follow. We would like to ask parents to come along with us and if you can help out, please let your child's teacher know.